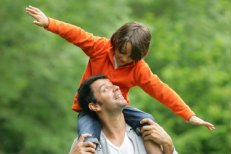 Member Discounts
As always, Power Credit Union members enjoy lower loan rates and earn higher dividends on savings. But your perks don't stop there. Browse below to see how you could save with limited-time member discounts!
First Choice Fitness
PCU Member Discount – Call (719) 269-3316 for details or visit our Facebook Page.
$5.00 off Royal Gorge Railroad Tickets
All aboard the Royal Gorge Railroad — and at an exclusive Power Credit Union price! Make your reservation today when you call 888-724-5748.
Save 10% on Sprint wireless services
Enjoy a 10% discount on select regularly priced Sprint Monthly service plans, only available to credit union members. Learn more…