Personal Loans
Why go across the country to find the funds you need? Power Credit Union offers personally tailored personal loans right here in Southern Colorado -- personal loans to use however you see fit!
Whether it's paying down debt, investing in your next idea, or upgrading your everyday. Get a competitive rate, flexible repayment terms, and a local decision from a credit union you know.
Essentials

Competitively low interest loans

Both secured and unsecured loan options available

Use funds for practically any purpose

Local loan decisions

Flexible terms to fit your future needs

Sincere, hometown personal service

If you are not currently a Power Credit Union member, you can still apply for a personal loan online by selecting "Apply for a loan as a non-member" from within the online application.

Signature Loans

A signature loan is an unsecured personal loan that allows you to borrow based on the strength of your credit alone — no collateral required. As with any Power Credit Union personal loan, use your signature loan funds for practically any purpose. It's your signature, your loan, and your cash to spend as you please.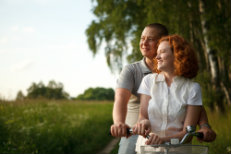 A+

730+

A

729-680

B

679-650

C

649-620

D

619-590

E

<590

1 Year
2.99%
3.24%
4.99%
6.49%
10.49%
21.99%*
2 Years
3.99%
4.24%
5.99%
7.49%
11.49%
21.99%*
3 Years
4.99%
5.24%
6.99%
8.49%
12.49%
21.99%*
4 Years
5.99%
6.24%
7.99%
9.49%
13.49%
21.99%*
5 Years
6.99%
7.24%
8.99%
10.49%
17.49%
21.99%*